Administrative and shelter
services that ensure long term
success for manufacturing
Mexcentrix experience can get your operations up and running in Mexico in 30 business days.
Our shelter services allows companies to focus on their core business and operate without the high- startup costs and delays.  
We ensure compliance with tax requirements and accounting principles while making sure tax advantages that apply to your company are applied. Your company's information is always available online.
Decades of experience in Mexican trade compliance ensure an increase in your company´s competitiveness in this area, reduced risk, and greater supply chain efficiency.
Through our deep network of contacts and alliances, we ensure selecting, managing, and developing the right talent for your company.
Manufacturing in Mexico allows companies to improve cost-efficiency, yet realizing the full benefits requires local knowledge and expert partners to mitigate risks.
Mexcentrix helps you ensure a successful timely start-up by providing strategic input to meet your goals and considering maximum cost saving through our shelter services program or flexible services approach.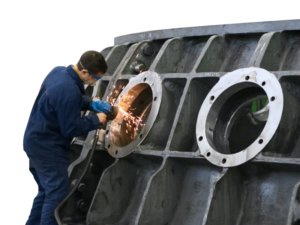 Main steps for starting a business in Mexico
Determine

your manufacturing method

01

Site Selection

Selectioning of Sites

02

Company Incorporation

and processing permits and licenses

03

Personnel Hiring

Registering and hiring personnel

04
Do you need a cost model for your operations in Mexico? Mexcentrix can help you.
Mexcentrix is fast and flexible, that is really what we liked. Their background and experience really helped fill a void in the start-up. They became one of my staff before I even hired them. In many aspects, they exceeded my expectations.
The Leadership team at Mexcentrix has shown the dedication and passion for success that exemplifies our Supple Recognition Program. We're very pleased to be able to recognize their efforts and spirit in helping BD purse or purpose, and for abiding BD's Core Values, doing what's seeking to continuously improve, and accepting responsibility.
Mexcentrix is an integral part of our company and our success in Mexico.  Our ability to operate in Mexico has proven to be a competitive advantage within the market and the partnership with Mexcentrix is essential to our global success.  Their ability to tailor their services to meet our needs and become a member/leader within our team has proven invaluable.  At SpeQtrum Aerospace de Mexico we are required to be flexible, nimble, and reliable; Mexcentrix exudes these characteristics and enhances our abilities
Learn how to maximize efficiency and cost savings with our shelter services.