Services for foreign manufacturing companies in Mexico
Thinking of starting up a company in Mexico? Learn about Mexcentrix Shelter Services

MEXCENTRIX has well-established operations that can accommodate the fastest start-up possible. Depending on the nature of your company's manufacturing needs, we can get your operations up and running in as few as 30 business days with a cost-effective and flexible shared business services plan.
During the start-up phase we support you with site selection and securing all permits and licenses to operate in Mexico.
Our shelter services will allow your company to avoid unnecessary problems and costly mistakes.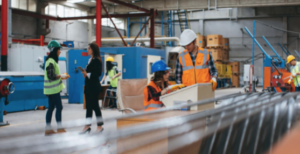 What is the Mexico Shelter Services Program ?
The shelter program is one of the safest and quickest way to start operations in Mexico. Through a shelter partner you can focus on your core business while the shelter company takes care of all administrative and legal compliance functions. We take care of recruiting and payroll management, import and export coordination, tax and accounting, environmental health and safety, among others.
In addition, partnering with a shelter services provider, gives you with immediate access to the IMMEX Program, VAT and IEPS Certification among others.
Mexcentrix shelter services allows companies to reach their potential in Mexico and operate without the high- startup costs and delays.
We have helped over 30 companies establish successfully their manufacturing operations in Mexico, learn more about our success stories. 
Why choose our Shelter Service Program ?
Through our shelter services we enable companies to improve cost- efficiency and reduce the risk of manufacturing in Mexico by outsourcing the administration of the Mexico manufacturing facility, including Human Resources, Tax, Accounting, Foreign Trade among others.
The main advantages of operating through our shelter services are:
Faster start-up

No legal liability

Cost savings

Access to expert administrative support

Reduced border crossing costs and delays

Effective labor union relations and negotiations

Ensure 100% compliance

with Mexican labor, tax, and foreign trade regulations.
Under our shelter services, you can operate under a Mexican legal entity owned by Mexcentrix or under your own Mexican legal entity.  We take care of the company incorporation process for you.
Company Incorporation in Mexico
Mexcentrix will facilitate every step your company needs to get up and running. From drafting and signature of the bylaws to registering them before a public notary, and helping you comply with all the legal requirements of every proceeding:
Inform the Ministry of Economy at the start of the use of the name.

Register before the Public Registry of Commerce, of the Ministry of Economy, in order to obtain authorization for acts of commerce.

Register before the National Registry of Foreign Investment.

Register before the Ministry of Finance and Public Credit (SHCP) so the company is able to get obtain its taxpayer ID (RFC) and its electronic signature (e.sign).

Register before the Social Security Mexican Institute (IMSS) and the National Housing Fund Institute for Workers (INFONAVIT).
Define your Mexico Strategy with help from the experts
Outsourcing human resources in Mexico is the fastest way to relocate your company

MEXCENTRIX believes the most valuable asset in business is human capital.   That's why we focus on recruiting passionate and talented staff and invest significantly in staff development.
Selection & Recruiting Process
Through our network and database, Mexcentrix provides a pool of appropriate candidates for the company to interview. These candidates are previously screened by our HR department through interviews and application of employment tests.
Hiring process and registration with authorities
We take care of the proposal and contract signature, registration with authorities, and on-boarding.
Payroll & Personnel Administration
Our payroll experts understand all aspects required by Mexican Federal Labor Law and are constantly updated on new regulations.

We take care of incidence management, vacation control, benefits management, management of IMSS, SAR, INFONAVIT, FONACOT among others.

With our HR Portal, employees can review their payslip, vacations, absences among others.
We assign an HR coordinator to our clients' facilities in order to take care of day-to-day employee relations, employee termination, payroll questions, problem-solving, and coordinating general services.

Mexcentrix takes care of managing individual contracts and union contract evaluation.

 

We have excellent working relationships with union leaders at the state and national level, therefore

we have more than 20 years free of problems with the union.
General services coordination (transport, food services, uniforms, etc.)

Training coordination and support

Compensation management

Health and safety assistance

Personnel integration events
Mexico trade agreement offers opportunities for foreign manufacturing companies in Mexico

Registration and management of programs that can reduce import duties, such as PROSEC, ReglaOctava (8th Rule), IMMEX, and Certification for VAT and ET.  Through our in-depth experience and know-how of these complex programs, we can maximize benefits while being fully compliant with government requirements.
MEXCENTRIX offers temporary import inventory management; fixed asset, INEGI, SAT and SE filing management and virtual customs operations; all in our user-friendly system that adapts to your company´s needs, while ensuring 100% compliance.
Import & Export Documentation Management
As paperwork errors can lead to high fines or closure of businesses, our experience and constant track on changing requirements, will guarantee compliance, no fines, and risk mitigation.
Border Crossing Coordination
Through our strategic alliance with custom brokers, warehouses, and years of experience; we guarantee to import into Mexico with no delays or customs issues.
Freight and Logistics Coordination
We provide value-added solutions, with competitive advantages in prices, while ensuring CTPAT certification, and providing precise tracking information.
Free trade agreements: we know how to leverage our unequaled understanding of Mexico´s trade agreements into an effective strategy for your business, significantly reducing costs and streamlining logistics.
Tariff classification: Classifying your goods to the correct tariff is essential to ensure the correct compliance through the identification of non-tariff regulations and restrictions.
IMMEX Program: Evaluation and audit of IMMEX program including legal compliance and control of temporary inventory, verifying compliance of legal requirements.
Focus on the Core of your business and let us do what we do best.
Take advantage of Mexico's Tax Treaties
Mexcentrix ensures compliance with the accounting principles and tax requirements for your manufacturing company in Mexico.
We take care of receiving, validating, and booking supplier invoices in our accounting system. Our innovative and user-friendly AP System allows you to control cash flow by only paying invoices due, and tracking purchases in real-time worldwide.
Our system uses a certified invoicing tool that issues your fiscal invoices and books them in our accounting system automatically.
We deliver regular financial statements and any other reports you need as quickly as your business requires.
We calculate and file your provisional and annual:
Income tax

Withheld income tax

Monthly VAT

Monthly withheld VAT.

Payroll tax
Ensuring 100% compliance Mexcentrix, files the informative declarations such as DIOT and DIMM, and generates all reports required by the Mexican government.
With years on experience, Mexcentrix takes care of the extensive paperwork and process for receiving refunds from tax authorities or the compensation process by applying it to payable tax, speeding the process for recovering capital.
We evaluate and guide compliance with accounting standards and tax requirements. As well as improve the effectiveness of risk management processes, control, and management. Through our experienced legal counsels, we provide clients with solutions and tools for a better decision making. Our in depth knowledge allows us to minimize risk for our clients and maximize their potential within our different areas.
We advice companies regarding international operations and foreign trade compliance, we specialize on companies with IMMEX program, helping them to execute their operations with the legal tools that their business requires. Likewise, we assist companies with audits from authorities.
The regulations applicable to companies contain obligations that may go unnoticed, but
which create unsafe conditions for the company or tax repercussions.
We promote legal labor conditions that allow the company to optimize human and material resources, as well as the timely resolution of labor disputes.
Constitution, modification, corporate restructuring, mergers, divisions,
transformations, increases and decreases of capital.
Preparation, negotiation and review of contracts.
Corporate regularization, management and custody of corporate books.
Implementation of corporate governance.
Due diligence and corporate Compliance.
Property and chattels valuation & Company valuation
Transfer of pricing studies
Attention to general inquiries regarding foreign investment.
Through our services, we help to optimize tax payment and employer obligations, in full
compliance with tax provisions and through the implementation of applicable Treaties in
Mexico to Avoid Double Taxation, We seek to implement preventive strategies that help
reduce or avoid legal disputes over credit determinations.
Foreign Trade and Tax Audit
Mexcentrix can assist you by attending audits from authorities. Including:
Review and analysis of requirements from authorities
Drafting and filling an answer to observation letters or if it applies and is convenient request for a
conclusive agreement.
If it is case drafting and filing of and administrative appeal or nullity claim before Federal Courts.
Following up the case until resolution.
We advise our clients on the registration of trademarks and patents before the IMPI.
Tax Law and Administrative

Interposition of ordinary and extraordinary means of defense before administrative authorities (Secretaria de Finanzas, CFE, SAT, IMSS, INFONAVIT, etc.) as well as the Supreme Court. Including representations, presentations and monitoring of procedures before the Procuraduria de la Defense del Contribuyente.

Civil

Strategy designed under the highest quality standards to carry out contentious procedures in civil and family matters, always seeking to protect our clients' assets.

Commerce

Strategy designed to carry out contentious procedures in commercial matters with a strategic business vision.
Mexcentrix is fast and flexible, that is really what we liked. Their background and experience really helped fill a void in the start-up. They became one of my staff before I even hired them. In many aspects, they exceeded my expectations.
The Leadership team at Mexcentrix has shown the dedication and passion for success that exemplifies our Supple Recognition Program. We're very pleased to be able to recognize their efforts and spirit in helping BD purse or purpose, and for abiding BD's Core Values, doing what's seeking to continuously improve, and accepting responsibility.
Mexcentrix is an integral part of our company and our success in Mexico.  Our ability to operate in Mexico has proven to be a competitive advantage within the market and the partnership with Mexcentrix is essential to our global success.  Their ability to tailor their services to meet our needs and become a member/leader within our team has proven invaluable.  Our 10+ year relationship has spanned growth, decline, and all facets that a business can encounter and Mexcentrix has helped us through every phase.   At SpeQtrum Aerospace de Mexico we are required to be flexible, nimble, and reliable; Mexcentrix exudes these characteristics and enhances our abilities