Due to the COVID-19 pandemic many industries experienced problems and complications in receiving critical components or had to modify their supply chains, leading to an exposure of the weakness and hard dependency of supply chains among various industries.
The US-Mexico Foundation (USMF), a non-profit organization dedicated to promoting bilateral cooperation between the United States and Mexico, recently initiated a campaign to promote the concept of Ally-Shoring, which they consider will help in building U.S. supply chain resilience.
What is the Ally-Shoring?
In the report "The Case and Path of Development for Ally-Shoring" prepared by Elaine Dezanski and John Austin for the United States-Mexico Foundation, it is defined Ally-Shoring as:
"A program of sourcing essential materials, goods, and services among partners and allies, reducing dependence on any particular country, particularly those that may not share the same values and long-term interest"
Note that perhaps the best example of the potential for ally-shoring is the US-Mexico relationship, and which represents a big opportunity for Mexico.
Relationship between Mexico and US
The US and Mexico have a unique opportunity to both strengthen and deepen joint manufacturing, R&D, trade, facilitation, security and governance ties through the adoption of an ally-shoring strategy. That is why during this pandemic US turned to Mexico to fill the gap in areas such as medical equipment and Mexico, similarly, was supported by the US.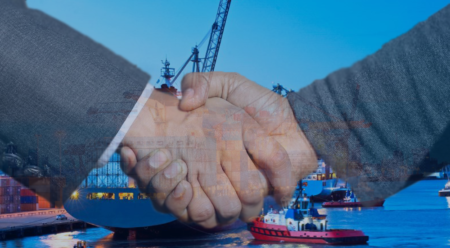 Off-Shoring, Near-shoring vs Ally-Shoring
As we mentioned in our blog Nearshore vs OffShore, the fist one means transferring your operations across national borders to business operations in another country that is in proximity, with a relatively small-time- zone and cultural differences. While Offshore means transferring your business operations overseas.
Therefore, we can see that Ally-shoring adds a political and strategic component to the commercial relationship, when countries share crucial aspects and making the ties reach an even greater level of rapport within the productive chain of both countries.
Enrique Perret said in an interview for Forbes that:
"The process of seeking that supply chains can be more integrated with Latin America has accelerated, some years ago there was talk of off-shoring, which was the search for the installation of some production processes in locations that were competitive, then there was talk of near-shoring, which meant doing the same thing but in nearby countries, then re-shoring came, which meant returning the process. In the case of ally-shoring, it is about relocating these processes in countries that coincide in fundamental aspects, that is why the opportunity is so great for Mexico."
Benefits and Opportunities of Ally-Shoring
Reduce dependence on critical supplies outside the region, mainly from countries in Asia, and make local supply chains more reliable and less susceptible to geopolitical crises, trade risks and other factors.
Accelerate the recovery from the pandemic-induced economic recession on both sides of the border, developing and expanding what is already an interconnected production system in North America.
Strengthening policy coordination between Mexico and U.S.
Ease job creation and business growth in emerging and highly important economic sectors, such as the technological, through binational R&D initiatives, in order to generate innovative, clean and sustainable production models.
Create joint critical infrastructure to improve business operations, enable critical supply chains, facilitate and speed trade and improve security.
Leverage the large databases on investments of both governments, to create strategies that attract more FDI to the region, as well as leverage the USMCA to integrate a strong trade region.
Are you thinking of ally-shoring in Mexico?
Through a shelter company, US companies can set up operations in Mexico easily and through a risk mitigation approach.
Mexcentrix can help you. We assure you a successful and timely start of operations while providing strategic guidance in order to help your company reach its goals.
Subscribe to our newsletter