NUEVO LEON – The German company Bosch, informed that it will invest US$260 million in a new plant in Nuevo Leon, which is positive because it means that international corporations trust in the state, commented the state Secretary of Economy, Ivan Rivas Rodriguez.
At the same time, the home appliance manufacturer informed that it will install a new refrigerator manufacturing plant. Construction will begin in the summer and production is expected to start in mid-2024, generating 1,500 jobs.
The new plant will be able to produce up to 600,000 large-size refrigerators annually in an area covering 430,000 square meters, and is located in Monterrey.
On the other hand, Ivan Rivas, commented that they expect to close the first quarter of 2022 with a Foreign Direct Investment (FDI) of between US$1.3 and US$1.5 billion, which will be the figures registered with the federal Ministry of Economy.
"He added that there are 20 firm investment projects, with capital from Japan, South Korea and China, however, we cannot ignore the presence of the United States, which has a very important part in the investment, we will soon make public the data of the companies, as we did at the time with Ternium and with a Chinese furniture company," he said.
He added that the KIA Mexico assembly plant has mentioned that they want to continue growing in Pesqueria, although he does not have further details.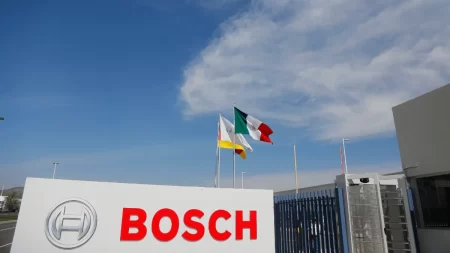 SOURCE: MEXICO NOW
Subscribe to our newsletter