Mexico could be the Latin American nation to benefit most from nearshoring.
René Alberto Mendoza, national president of the Mexican industry supply chain CAPIM, announced that in the coming months a rebound in Foreign Direct Investment (FDI) is expected as a result of nearshoring and the T-MEC.
With the cut as of February of this year, not including the announcement of Tesla's investment in Nuevo Leon, he indicated that the approximate amount of FDI in the country reached 2.5 billion dollars.
Mainly with the announcements of BMW in San Luis Potosi, which is equivalent to 872 million dollars; Noah with 100 million dollars and Brembo with 36 million dollars, both in Nuevo Leon; while Nestle announced 41 million dollars in the State of Mexico and Bic in Coahuila with 70 million dollars.
"On February 23, the Bank of Mexico announced that 23% of manufacturing companies with more than 100 employees increased their production," he stated.
Mendoza added that according to the Inter-American Bank (IDB), Mexico could be the Latin American nation that benefits the most from nearshoring, with a potential to obtain up to 35.3 billion dollars.
"It basically means 30% of Mexico's auto parts production, so you can see what a great business opportunity this is," he said.
He pointed out that new companies coming to Mexico require infrastructure, supply chain, labor, services and logistics.
And he estimated that in the next few years exports will increase by more than 78 billion dollars, almost 80% of current auto parts production.
He pointed out that in 2022, Mexico, the United States and Canada imported 93,702 billion dollars from what is called "third countries" in terms of the Agreement.
"That is what the Treaty previously allowed them, which was 40%, now with the increase to 75% of regional content, imports will have to be reduced by 25% for purchases made in Mexico, the United States and Canada," explained the expert in supply. Mendoza pointed out that the new business opportunities in North America for the automotive sector will amount to more than 32,970 million dollars per year.
"That is 35% of what Mexico is currently exporting in auto parts," said the CAPIM executive, who stressed that it is important to take advantage of new business opportunities through the supply chain.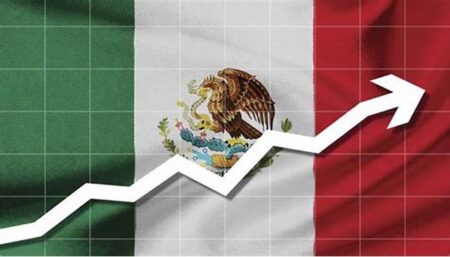 Source: Somos Industria
Subscribe to our newsletter