Kavak, the first unicorn in Mexico, makes an investment of 250 million pesos to open a new operations center in Querétaro. With this action, the company will offer 200 direct jobs to the queretanos.
Kavak, a company that became the first unicorn in Mexico, currently operates in Mexico City, Guadalajara, Monterrey, Puebla and now in Querétaro. The company dedicated to the purchase and sale of pre-owned cars will invest 250 million pesos in the opening of a new operating center in Querétaro, where direct work is expected for 200 people in the next 6 months. The operations center in Querétaro will have an area of ​​300 square meters.
" The pre-owned vehicle buying and selling sector in Querétaro is the fifth most important in Mexico, with an approximate value of 1,000 million dollars, so the arrival of Kavak offers certainty to Queretans when selling and / or buying a vehicle pre-owned without fear of being scammed, in a market that accounts for an average of 150.00 transactions per year, of which 80% occur between individuals, 'said Alejandro Guerra, regional manager of Kavak.
Currently the platform has more than 10,000 car options of various brands and price ranges, which allows it to offer a wide portfolio for users to purchase the vehicle of their choice and receive it at home or pick it up at one of the branch offices.
And in April, Kavak raised $ 485 million in a series D funding round led by D1, Ribbit, BOND and Founders Fund. With this investment, the company achieved a valuation of 4,000 million dollars.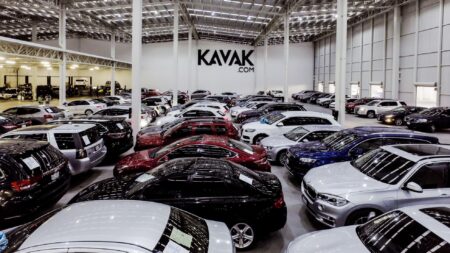 Subscribe to our newsletter