MEXICO – The Mexican unicorn Kavak raised a Series E financing round for US$700 million and thus became the second most valuable startup in Latin America, with a value of US$8.7 billion, after the Brazilian neobank Nubank.
According to Kavak's CEO in Mexico, Alejandro Guerra, the resources of this new investment will be allocated to two objectives: improving the user experience and expanding to other emerging countries.
Kavak currently operates in Mexico, Argentina and Brazil, where it arrived at the beginning of 2021. It has 40 logistics centers for the reconditioning and sale and purchase of pre-owned cars, 20 of which are in Mexico, and 4,700 employees worldwide.
According to Guerra, their estimated goal is to double the number of collaborators globally by the end of 2022 and also to double the number of logistics hubs in Mexico, in order to expand mainly to the northern and western regions of the country by the end of 2021.
Kavak is taking advantage of disruptions in the new car supply chain around the world to reach other emerging markets, both in Latin America and other regions of the world.
Although the executive said that they do not yet know which countries they will take their business model to, he assured that the first place will be Latin American emerging markets, followed by Asia, Eastern Europe and even Africa.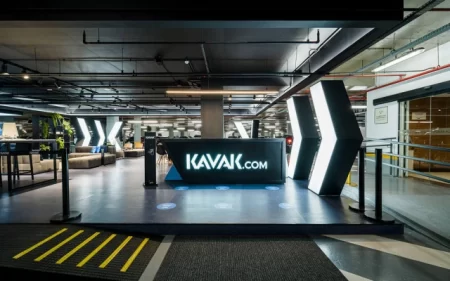 SOURCE: MEXICO NOW
Subscribe to our newsletter