The Survey on the Economic Impact Generated by COVID-19 on Enterprises (ECOVID-IE) in its third edition 2021 estimates that, out of 1,873,564 businesses in Mexico, 85.5% indicated to be impacted economically due to the pandemic. (INEGI, 2020)
Furthermore, the pandemic impacted greatly in Foreign Direct Investment (FDI), in which according to UNCTAD World Investment Report 2021, in 2020 flows of foreign direct investment worldwide fell by one third. Specifically Mexico, was more resilient compared with the rest of Latin America with a drop of 15% (UNCTAD, 2021). In Mexico FDI in 2020 concentrated in manufacturing including automotive industry, computer and electronic parts, machinery and equipment and medical equipment and supplies.
Nevertheless, FDI has started to recover worldwide, and companies are setting eyes in Mexico again as a nearshoring strategy, to take advantage of shorter supply chain, lower labor costs, Mexico's free trade agreements, strong protections in intellectual property rights, among others.
Are you thinking to invest in Mexico?
Below are some aspects you should consider before investing in Mexico:
Define Business Model Scheme
One of the most important steps for investing in Mexico is to define the business model scheme. Among the most common schemes are:
Standalone:

 The foreign company creates a new entity in Mexico, with total control of all operations

Joint Venture:

 There is an equal partnership between a Mexican manufacturer and a foreign company.

Shelter

:

A company is hired by another to manage all administrative and legal tasks, while the other company can focus on its core business.

Contract manufacturing:

 A company is hired by another to produce goods or provide a service.
Furthermore, if company decides to merge with or acquire a growing local company, it important to carry out a due diligence. In order to verify the information about the company to be acquired, obtain useful information to value the purchase, identify potential risks in the deal or investment opportunity, among others.
Feasibility Study
A feasibility study before investing in a different country is important to assess the viability of the investment, it provides you with information to make data- driven decisions and can be used to create a strategic business plan.
There are different types of feasibility study, for a example a common study once a company has decided to invest in a country is to decide in which state or area to establish. Within this study the experts evaluate and compare industrial costs, salaries, availability of skilled labor, public safety levels, logistic costs, connectivity, infrastructure, identification of potential suppliers, among others.
Furthermore, there are important feasibility studies in regard to supply chain and logistics, or in foreign trade matters such as the importance of compliance with the rules of origin of a foreign trade treaty, when the investment project is focused on exports and looking for cost reduction.
Get expert advice from Shared Business Services in Mexico
Once you have decided to invest in a foreign country it is important to obtain local advice and guidance as laws and regulations vary per country and so the way business operate.
A shared services company or shelter company combines a legal framework and comprehensive services to eliminate regulatory and tax burdens for foreign manufacturing investors. The best way to avoid risks, or expensive mistakes, paying expensive fees from different legal and administrative services firms, is to mitigate them through a shelter company.
In Mexcentrix Shelter we offer a series of tailored professional and management services including:
Start-Up & Shelter Program.

Human Resources

Tax and Accounting
Foreign Trade and IMMEX

Consulting and Auditing
If your company has future plans to invest in Mexico, Contact us for a free consultation.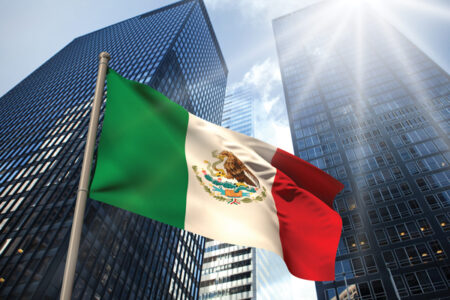 Sources:
UNCTAD. (2021). United Nations Conference on Trade and Development. Retrieved from World Investment Report 2021: https://unctad.org/system/files/official-document/wir2021_en.pdf
INEGI. (2020). INEGI. Retrieved from Survey on the Economic Impact Generated by COVID-19 on Enterprises (ECOVID-IE): http://en.www.inegi.org.mx/programas/ecovidie/#Documentation
Subscribe to our newsletter