A manufacturer with a long history in Lee County is closing its Sanford plant and moving the operation to Mexico, a move that means more than 300 local layoffs.
Marelli North Carolina USA, a subsidiary of Italian automotive part maker Marelli, is permanently closing the site, ceasing all production in the second half of 2021. In a layoff notice filed with state officials last week, the company said the closure means job losses for 329 employees.
The plant is located at 2101 Nash Street, southeast of downtown Sanford.
"The automotive industry is facing a number of prolonged challenges," the company's general counsel, Michael Monday, said in the WARN notice provided to the North Carolina Department of Commerce. "Vehicle volumes are trending downward, exacerbated by Covid-19 while the introduction of new technology from non-traditional suppliers is forcing Tier 1s to review their operations to increase competitiveness."
To compete, the firm needs to stay ahead of those trends, Monday said in the notice.
"As part of Marelli's ongoing strategy to strengthen its market position, we will relocate our US-based powertrain manufacturing operations to Saltillo, Mexico," he adds. "This move will increase efficiency, enabling the company to become more cost competitive while meeting customer demand."
The plant has been an institution in Sanford for more than 40 years. Inaugurated in 1976, the plant produces automotive powertrain technologies.
Over the decades, the plant evolved from producing carburetors to modern powertrain systems, including intake manifolds and engine control systems for automobiles, motorcycles, power sports and industrial engines.
Marelli didn't immediately return a request to comment on the situation.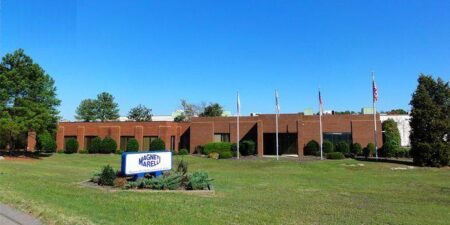 Source: The Business Journals
(https://www.bizjournals.com/triangle/news/2020/12/07/marelli-sanford-close-layoffs-auto-parts-jobs.html)