Doing Business in Mexico
Did you know that according to the 2023 Global Business Complexity Index, Mexico ranks as the 4th most complex country to do business in out of a total ranking of 78 countries worldwide.[1]
The level of complexity defined by the above mentioned Index lies in the amount of paperwork, requirements, permits and licenses, regulations, local laws, penalties, among others, that companies must comply with in order to properly start their operations. It also states there are still a lot of face-to-face requirements in place, which can present challenges for international businesses with senior directors residing elsewhere.
Furthermore, when planning to expand abroad it is very common to think that things must be done as in our country of origin or that processes are similar, the truth is that every country is different, and therefore it is important to count with the advice and support from local experts.
Certainly, with the support from local experts which understand local laws and regulations you can be certain to start your new business in Mexico with the right foot, being 100% compliant and avoiding problems in the future.
Mexico's Shelter Services
Due to the above-mentioned in Mexico there are shelter service companies, whose primary task is to remove those administrative, legal, political, territorial, and cultural obstacles for foreign companies. While helping them start operation through a risk mitigation approach.
Shelter companies have existed in Mexico for more than 40 years and their importance lies in the fact that they are the best ally of a foreign company to start operations without delay and at a very affordable cost.
Moreover,  many foreign companies often ask if the shelter model cheaper than a stand alone. Even though the stand alone cost will depend on the nature of each business, what will be handled in-house,  staffing compensation levels, among others,it has been proved that for companies for up to 300 employees operating under the shelter model is cheaper, due to economies of scale. Additionally, the expertise offered by a shelter company cannot be duplicated through a stand alone.
Some of the services a shelter shelter company offers, include: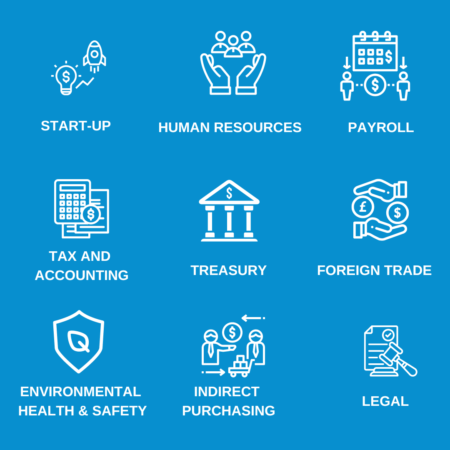 Learn more about the services Mexcentrix can offer you.
If you are a foreign company and you plan to start or grow your business in Mexico, remember that no company has within its organization, the talent and experience of other economic activities outside its core business.
Therefore, if your company is dedicated to manufacturing, focus on your core business and let yourself be guided by shelter services companies, in charge of giving you the best orientation and protection.
Mexcentrix Shelter Services
At Mexcentrix we offer a cost effective solution for you manufacturing and service operations in Mexico, whether you want to operate under a full shelter or only need help with specific tasks, we adapt to the needs of each client.
Basically,  can support you since the start-up phase including site selection, company incorporation, processing initial permits and licenses, cost model analysis among others.
If you are interested on learning more about the advantages of our shelter service, or have any questions regarding labor, fiscal or foreign trade topics in Mexico, get in touch with a Mexcentrix expert. 
[1] 2023 Global Business Complexity Index. TMF Group. P.20.
Subscribe to our newsletter